ITV and Twenty Six 03 reunite for new series of You vs Chris and Kem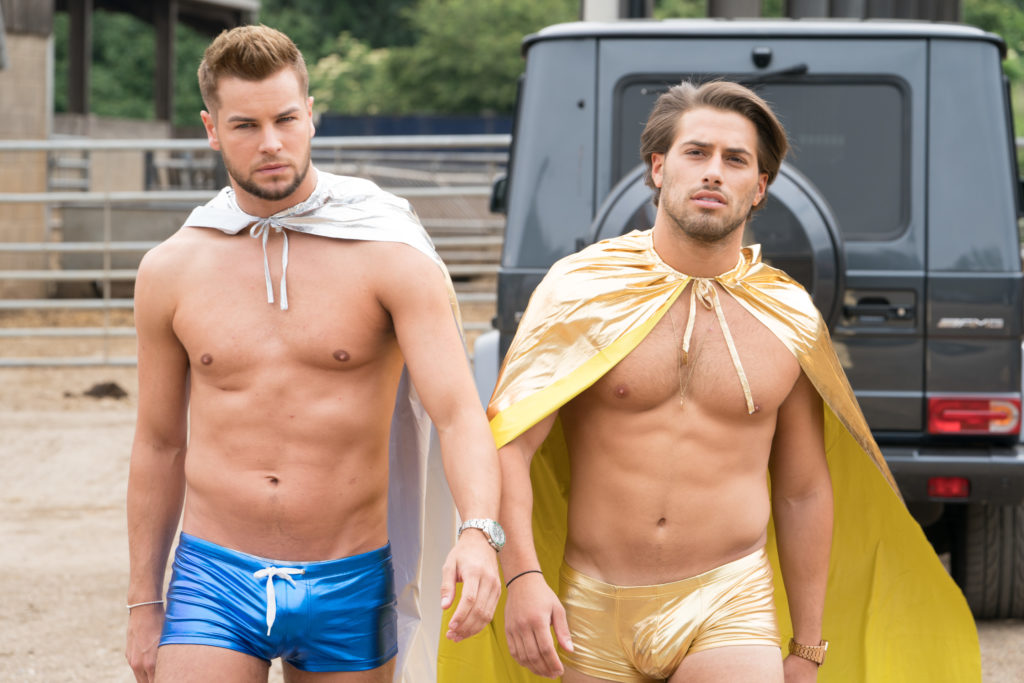 ITV and Twenty Six 03 Entertainment are reuniting reality TV favourites Chris and Kem to go head to head with the viewing public in a brand new series of You vs Chris and Kem.The four-part series, which will air on ITV2 in 2019, sees the loveable duo embrace their competitive spirits as they team up to take on the viewers in a series of outlandish, impulsive and no holds barred challenges that put their teamwork to the test.
Travelling up and down the country in their specially designed 'Bro Mobile', the Love Island double act will receive challenge via their social media channels, in real time. With only clues from social media profiles to guide them, Chris and Kem must take on the challenge, knowing little about what exactly it will entail and who they will be competing against.
The new You vs Chris and Kem series follows the huge success of a one-off special this summer, which saw their various challenges include camel riding, gravy wrestling and speed-eating donuts. It was the most watched show that week apart from Love Island and one of ITV 2's biggest hits of the year.
Kem said: "Chris and I have always said we've got an unbeatable bromance and we're ready to prove that to anyone that dares take us on. We're ready to win whatever the challenge."
Chris added: "There isn't a challenge Kem and I have said no to yet, so we're looking forward to seeing what the people of Britain have to throw at us this time. Bring it on."
You vs. Chris and Kem (4x60') is executive produced by Antonia Hurford-Jones and Duncan Gray for Twenty Six03 Entertainment and was ordered by Amanda Stavri and Paul Mortimer.
…/ends
For more information, please contact:
Justin Jeffreys at ITV Publicity
0775 909 2908 / [email protected]
Mark Ogle at OH Communications (for Twenty Six 03)
[email protected] / +44 (0) 7789 981 561
About Twenty Six 03 Entertainment
Twenty Six 03 Entertainment creates and produces modern, ambitious, mainstream entertainment for the global market. Founded by leading industry executive Duncan Gray, it is a joint venture with International content creator, producer, and distributor Cineflix Media Inc.