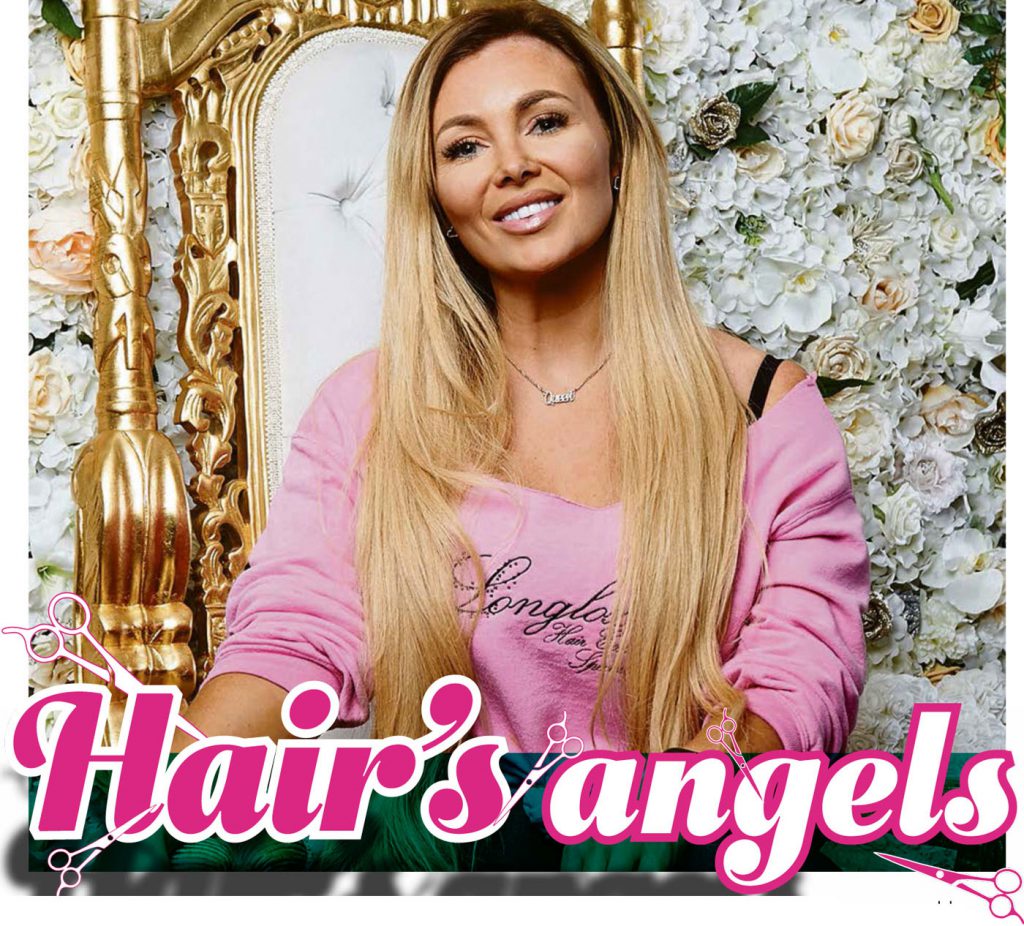 Sammyjo Pearson and her Longlox team of hair specialists are back – but can the salon survive the Covid pandemic?
As the UK is drawn in and out of varying degrees of lockdown, it can be easy to overlook how these changes are impacting small businesses across the country.
Angels Of The North – a fly-on-thewall series about the Longlox hair salon in Gateshead – puts a human face (an immaculately made-up one at that) to the plight and uncertainty facing such businesses.
Longlox owner Sammyjo Pearson has let cameras in to follow their struggles and successes after filming of the second series got cut short due to the first lockdown.
"We opened again on 4 July when we were told we were allowed," says the 32 year old. "There was a lot to get used to – the PPE measures, seeing the girls for the first time in three and a half months, the camera crew, and we had been inundated with messages from clients wanting to get in, which was impossible. So many people had tried to do their own roots with box dye and cut their own hair – there were so many disasters."
While business has been good since the salon opened again – Sammyjo furloughed sta" and was able to avoid making redundancies – the future looks uncertain.
"I don't think Boris is thinking about hairdressers and people who wear hair extensions when making his decisions. I don't think it's fair that a lot of businesses don't have to go by the same rules as we do," she says.
"We've got to wear visors and masks, but you can go to the gym and don't have to wear a mask. It's hard to come to terms with. But we got through it – and obviously my PPE is pink to make it extra girly.
"My biggest concern would be to go into lockdown again like Northern Ireland. Salons there have closed again [at time of press]. Hopefully we don't follow suit."
But even in full lockdown, she has been able to prove her entrepreneurial prowess. Sammyjo – who started doing hair extensions in people's homes aged just 15 and opened her first salon at the age of 17 – found a clever way to keep the cash flowing.
"During lockdown I turned my mum and dad's dining room into a stock room so I was selling hair extensions and all the products from the salon from home," she smiles. "I was working non-stop!"
There's also been some positive news in Sammyjo's personal life, as Gary – who was a potential love interest at the end of the last run of episodes – is still on the scene.
"It's going really really well. He features a bit in the upcoming series," reveals Sammyjo.
But are they o#cially boyfriend and girlfriend?
With a big grin, she says: "You'll have to tune in and see…
- The Sun