BBC3: lockdown inspires local focus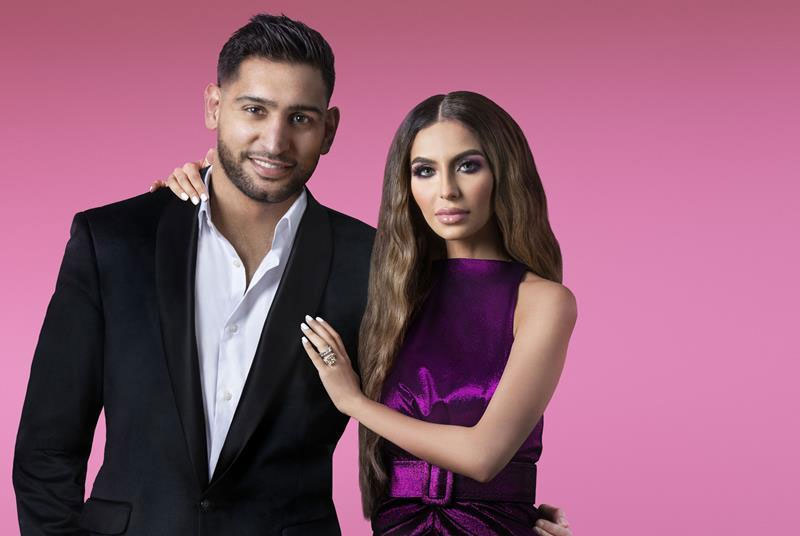 Fiona Campbell says Covid has sparked community content
Lockdown has ramped up the importance of shows that reflect local communities, according to BBC3 boss Fiona Campbell.
Belfast-based Campbell, who has struck several nations partnerships since taking on the job two years ago, told the Creative Cities Convention (CCC) that "people have relied on their communities to get through the past year".
"The pandemic has made people love where they come from so much, they're never going to leave," she added. "They don't want to go to London and find a career anymore. They want to be happy where they [are], where their family is and where they might set up a business."
She flagged community-focused programming such as Bolton-set Meet the Khans and salon format Angels of the North, along with several soon-to-launch offerings from Scotland and Wales.
Campbell joked she has been "educating" BBC chairman Richard Sharp about the significance of local programming via Twenty Six 03's Angels of the North and he "has watched it, to give him his dues".
She also revealed that Northern Irish indie Alleycats' BBC3 tractor competition The Fast and The Farmer (ish) (working title), which was pitched as a pilot, has been "scaled up immediately [to 7 x 30-mins] with marketing and social media support to make it a broader BBC and iPlayer priority".
It has been produced in partnership with Northern Ireland Screen.
Since taking on the post Campbell has formed partnerships with BBC Northern Ireland, Wales and Scotland, following an "infamous" pint with Northern Ireland commissioning chief Eddie Doyle.
The next generation
Another impact of the pandemic, added Campbell, is that it has stressed the need to "pull the next generation of talent through even harder".
"Having been through a year of this people want to move on quickly in the early stages of their career," she said.
Campbell encouraged indies to bring young talent to pitch meetings, describing this as "additive and a selling point".
"The ideas that sang recently were the ones where indies got the really young ones in the room to pitch, because they really had the passion, vision and something fresh in their mind to go for."
Campbell was the only channel controller to retain her controller tick when the BBC's commissioning restructure got underway last week, demonstrating the importance the corporation prescribes to young audiences.
But she described herself to CCC host Kirsty Wark as "kind of like the youth genre head", and pointed out she doesn't actually look after a linear channel, although that is shortly set to change.
Asked by Wark to outline the BBC's thinking behind reinstating her channel to the EPG, she added: "BBC3 has really relevant content for the youth generation in the UK and we just want to shout as loudly as we can about that.
"Having a channel as well as iPlayer to do that makes complete sense. And it's great for the indies and talent behind and in-front of the screen because their content gets more outings and is going to catch more minds."
Campbell also pointed to viewers who are more reliant on linear TV due to poor broadband.